Important links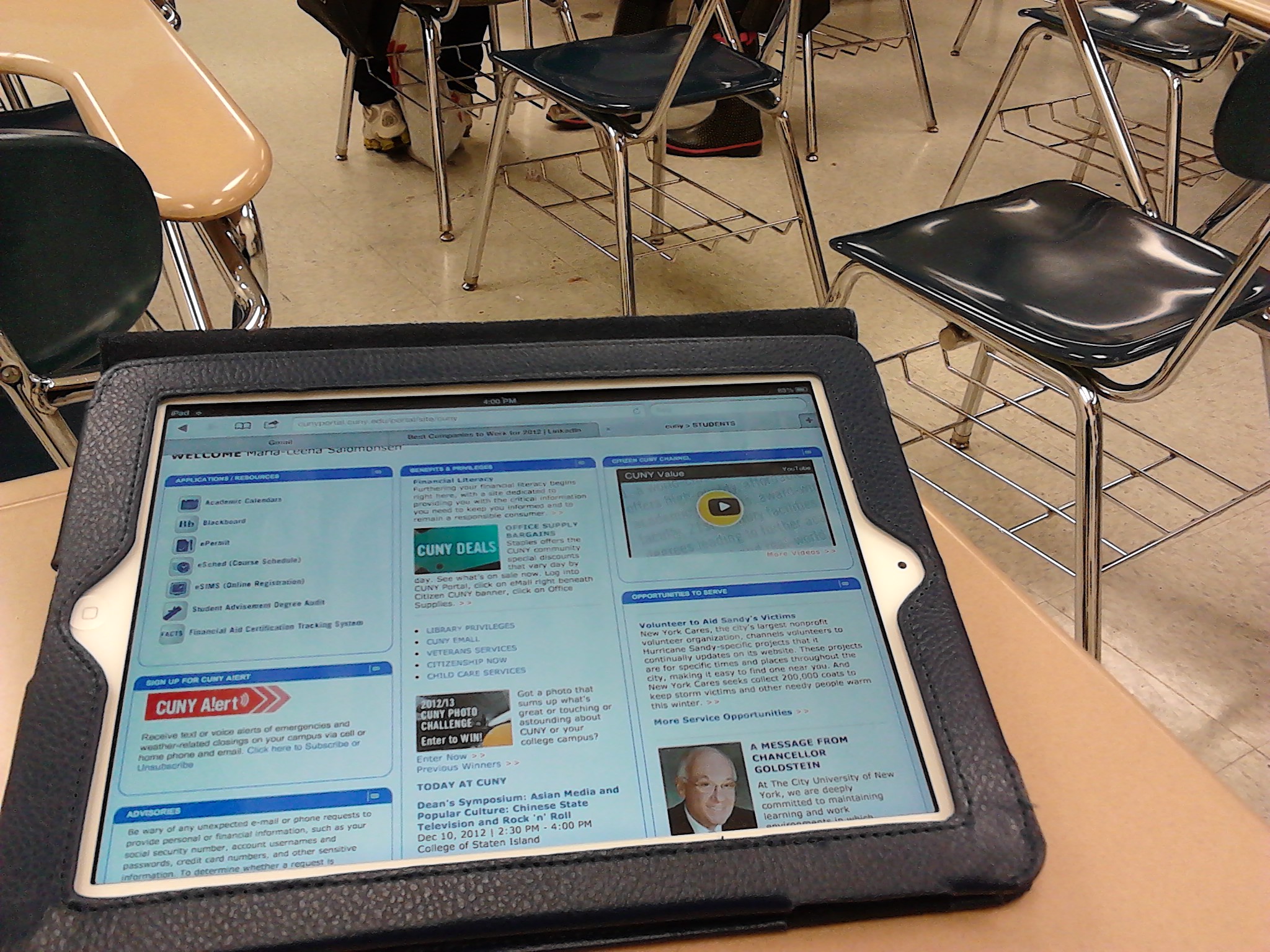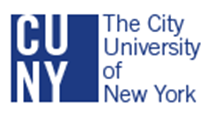 For International Students
Many dream of studying in America, or more specifically study in New York. The opportunity to mix a stay in the greatest city of the world with studies is a great opportunity. But, it does take a lot of time, planning and patience! For some, a short-term stay at a language school will suffice. For others, becoming a grad student and pursuing your master's degree in the US is the key.
The owner of this site, decided that a complete bachelor's degree was right decision for her, when it came to studies and living in NY.
Below you'll find her own personal experiences, and recommendations. Keep in mind, that the process took place several years ago and things may have changed since.
Maria-Leena Kerr tells:
"To be brief, this is how the process worked for me: I send out the application for New York City College of Technology in December of 2011. I took the TOEFL test in Malmö, Sweden in January 2011. My papers from former educational institutions were mailed out between February and May of 2011. In Juni 211, I received my acceptance letter. I started my visa application in September 2011. November '11 I met with my International Student advisor to go over the financial part of the application in order to receive Form I-20. I also paid the SEVIS fee and I scheduled an interview for the American Embassy in Denmark for beginning of January '12. On Jan 3, 2012 I went to the interview with all of my documents and papers, and I was approved and granted a F-1 visa. I took the plane back to New York on January 14 and started my studies in hospitality management on January 28, 2012. I haven't been back to Denmark since. In June 2015 I graduated with honors, magna cum laude and dean's list. I'm one of the 8 international students featured by City Universiti of New York here: CUNY International Student Stories"
1) Chose the school
Are you interested in taking a full education in New York, but don't have the financial backing to pay for NYU or Columbia?
Then apply to City University of New York, also referred to as CUNY. CUNY have 24 institutions throughout the 5 boroughs of New York, more than 500.000 students – with about 12.000 international students. At CUNY you'll be able to find an education that competes on equal foot to many other larger private universities. And, most educations will give you national and international recognition. E.g. Hospitality Management, the program I studied at to begin with. If you're interested in business and economy then Baruch or Hunter is for you. Check out all of the opportunities on CUNY's website. If you go through that site, it'll take you to the prospective college that has the education for you.
What I really liked about CUNY is that it's affordable! Even though it's a public educational institution it doesn't mean you don't get first class education. You're not going to throw your money out of the window if you go with CUNY. They are an accredited institution. And a lot of the professors are NYU or Columbia graduates which made me feel that I got quality "private school" education, at a discount. For example I remember my professor in Black Studies my first semester who had 3 master's degrees from Columbia as well as a PhD. He was unbelievable amazing!
Read more about CUNY here: City University of New York's homepage
2) Application process (including TOEFL test)
Now, once you've found an education that you like you have to apply. You'll find the applications under "admission" on any school's website. You have to pay to apply. In the case of me and CUNY, I paid $70. Some schools require you write an essay or supply other information, recommendation and such.
You have to make sure to get your old transcripts from other schools forwarded to the school you're applying to. And they have to be sealed, coming directly from your old institution. At CUNY it took them 6-8 weeks before they know if the papers are in the system. After six weeks they still couldn't find me in the system. Two weeks later, I called once more and they said they never got my "high school" diploma. At this point, we're far past the application deadline but thankfully it didn't slow down the process. Just keep that in mind that other school's may not be as easy to deal with. Well, at the end of the day they did receive all my documents and diplomas and they started reviewing my application in May 2011.
Remember, that you also need to have a TOEFL test (test of your English level) I took my test in Malmø, Sweden which means that I did have to travel from Denmark. Sometimes you have to incorporate that into the total cost of your application. TOEFL will send your test results directly to your school of choice. The test cost $260. Different schools will have different requirements to your score. In my case with CUNY, I had to get a 63/120. I got a 112.
Oh, and also keep in mind that in many cases you have to get an official evaluation of prior educations, so that they know what it compares to in regards to American terms.
3) Finances
You have to pay for your education. If you're from a country that offers free schooling, or little co-pay that can be quite a surprise. As a Dane it took me a while to understand how expensive education is, because we get it for free in Denmark.
As an international student you'll also have to pay the "out-of-state" tuition which is higher than your classmates.
But at the end of the day it's probably one of the best investments you can ever make. And, if you allow plenty of time to save up, search and apply for scholarships and maybe get help from your family then it's not going to be a problem, paying for school.
Remember that even before you get your visa, you have to get your financial situation approved by your college. You have to prove that you have a certain amount of dollars per year. Once that's proven and accepted you'll get your I-20. This is important part of your visa-application, because you need to bring that with you to the embassy. More about that later. The whole official visa application process you can read about here:
http://ustraveldocs.com/dk/dk-niv-typefandm.asp
4) Acceptance and visa application
By June 2011 I finally received the good news: I had been accepted! In the envelope was a bunch of papers I had to use, including the visa application. I realized I didn't have enough time to make it happen by the start of the fall semester.
I had to prove I had at least $32.000 a year to support myself and pay for school, in order to get the Form I-20, that I have to bring to the embassy. It was hard, but I managed.
After that I had to fill out the DS-160 online as well as pay the fee of $160. Afterwards I paid around $200 for the I-901 SEVIS. To be honest, I don't remember paying all of this money. It became routine to follow the application list and just do whatever it took.
After these steps were taken, I was able to book my interview at the American embassy in Denmark.
You can read more about my experience with the interview, my experiences of arriving in the country with the F-1 visa and life generally as an international student in New York:
My experience at the embassy: My F-1 visa interview
Arriving in the airport with visa: POE and other anecdotes
To be a student in NY: Student in New York
Life as international student: Me as a F-1 student
5) Obey the rules
There are limitations and rules you must keep a strict eye on and follow. You don't want to risk losing your F-1 visa, especially now that you've worked so hard to get it.
You must remain a full-time student; unless you're having language difficulties and together with your DSO determines you can have a limited course-load the first semester. It's also OK after determining with your DSO that you fall below full-time status on your final semester if you only need e.g. 9 credits to graduate.
You are NOT allowed to work! It's very important that you don't mess this one up. Some will encourage you to work without authorization but please be aware of the consequences if you do. You can however get a job on-campus (e.g. bookstore, café, tutouring, IT-support etc), and your DSO will gladly fill out the neccesary paperwork for you to start working. Only when you have a job, can you have a SSN (Social security number)
If you want to travel outside of the USA while a F-1 student you must get your I-20 signed by your DSO, before traveling otherwise you may risk not being let back into the US.
Remember that other rules may apply to you all depending on your situation. Remember to do research or if in doubt run it by your DSO. They're there for you!
6) CPT and OPT
After studying for one academic year you are allowed to apply for CPT which stands for Curricular Practical Training. This is suppose to be short-term phase and part of your education, like an internship. If you fall under severe, unexpected financial difficulties you can also apply for CPT however it is a hard case to prove and get approved for. Don't expect to use the CPT for that.
OPT stands for Optional Practical Training and it is a fixed time frame you have, usually 12 months, after finishing your studies where you can legally work in the States. You only have 60 dage after finishing your studies to have your OPT approved. But you are allowed to apply for OPT up to 90 days prior to finishing your studies. It is your DSO who will help you with your paperwork. You do not need to have a job on hand to apply for the OPT, but you can not be unemployed for more than 90 days during your OPT period. Volunteer work would count as employment.
It can be hard to convince an employer to hire you when you can only work for 12 months. So, start applying well in advance. And fingers crossed!
Some hope to be sponsored for a Green Card after finishing OPT and some chose to go back to their home country. It is the latter which is the point of having a F-1 visa to begin with. F-1 visa is a non-immigrant visa, and as a matter of fact you will be asked at the embassy if you have intentions of staying in America after graduation. Of course you do not! …
At the end of the day …
When it's all said and done:
The experience of studying in America can be overwhelming, exciting, scary and most likely also the best experience in your life. It's not just about getting a good education, it's also about learning who you are, what you want to be and how to get there. Even though it is hard at times every single tear, every stress line and every fear is 99% worth it.
Enjoy it! Treassure it!
"Go achieve that American dream!"